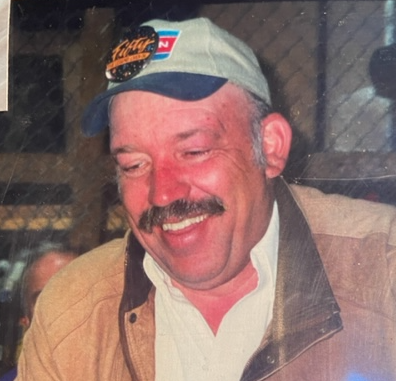 Share Your Memory of
Charles
Obituary of Charles E. VanEtten
Charles E. Van Etten
1950 – 2022
Family and friends were saddened to hear about the passing of Charlie Van Etten on January 12, 2023. Charles was born to Daisy Soule and Merlin (Barney) Van Etten on September 12, 1950. He was a lifelong resident of the Town of Lexington.
He graduated from the Hunter-Tannersville Central School (Class of 1968). In his teen years, he spent time working weekends and during the summers on his aunt's farm. During the winter months, he worked at the Hunter Mountain Ski Shop on weekends where Charlie learned the work ethics that he was well known for.
Charlie was well known for his special deals serving the skiers at Hunter Mountain, Windham Mountain and Belleayre at his Ski Shops.
Charlie started Van Etten Trucking with one dump truck back in the 70's. Over the years it grew with the addition of excavation and construction added to the "?" logo. Snowplowing became another seasonal addition.
Charlie enjoyed riding motorcycles and collecting Ford Mustang cars. He loved to hunt and fish. He also spent his Sundays watching football games. Charlie was a "people person." He loved to share his jokes to entertain others. He enjoyed traveling to other parts of the country but always loved to come home to the mountaintop.
Charlie was a past president of the Town of Lexington Democrat Club. He belonged to the Town of Lexington Volunteer Fire Company for over 50 years, participating in parades including the Hudson Valley Parade in Lake George. He supported the Lexington-West Kill UM Church and many other organizations.
He is survived by his wife of 49 years, Linda Kriss Van Etten; sisters Marilyn (Bob) McCracken and JoEllen Schermerhorn; brothers Leslie Van Etten and Stephen Van Etten; aunts, nieces, and nephews, as well as great-nieces. He always had a special place in his heart for his Huskies.
Charlie was very generous with others by being supportive; encouraging and willing to lend a helping hand to anyone in need. To keep Charlie's memory alive, please help your neighbors if you see that they are struggling; volunteer for a nonprofit organization; and/or donate to your favorite charities. A Celebration of Life Service for Charlie will be planned for later in the Spring.
Charlie will be greatly missed by all who knew him!
CELEBRATION OF LIFE WILL BE HELD ON MAY 6, 2023 AT WINDHAM MOUNTAIN LODGE TIME TBD
The Decker Funeral Home in Windham, NY serves the mountain top area with Care, Concern and Respect.

The funeral home is not only a business; it's a family, the Gulino family.