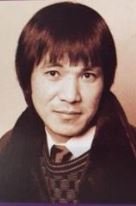 Share Your Memory of
Susumu
Obituary of Susumu Sato
Susumu Sato, internationally acclaimed photographer, passed away May 15, 2020, at Columbia Memorial Hospital, Hudson, N.Y. Born June 25, 1951 in Japan, Mr. Sato resided in Windham, N.Y. for the past 20 years with his wife, Rebecca (Ingrid) Segerstrom- Sato. His parents Michiko and Sogoro Sato of Sapporo Hokaido, Japan predeceased him. He is survived by his wife Rebecca, three brothers, Takashi, Minoru, and Masaru Sato, and two sisters Mariko Takahashi and Ryoko Sato, all residing in Sapporo, Japan.
Sato was a graduate of the Tokyo College of Photography, where he achieved master level. He and his wife were the proprietors of Windham Art and Photography Inc. which included his State-Of-The-Art Studio and the award winning bed and breakfast called Beds on Clouds, in Windham, NY. Prior to settling in Windham, Susumu Sato enjoyed a distinguished career spanning three decades in Manhattan, New York City, where his commercial work for such companies as Rolling Rock Beer, Pepsi Cola, Movado and other high profile accounts earned him numerous awards including a Gold Medal, Addy, Clio and The Award of Excellence in Photography from the United Nations. He also photographed covers for New York Times Magazine, Self, Money Magazine to mention a few.
His portraits included Colin Powell, Henry Kissinger, Jon Bon Jovi, Julio Iglesias, Siegfried and Roy, Andy Warhol and Hillary Rodham Clinton. His fine art photographs are represented in prominent permanent collections, and museums in Europe and the USA. Sato's charitable donations included several Aids charities, those serving the homeless in New York City , Doctors without Borders and
The New York City Opera.
While in Windham Sato created a new series called "Susumu Sato's Eternal Snow Images of the Northern Catskills ".(c)TM His ongoing book projects included 17 years of the NYC Halloween Parade, and his beloved images of a Shirley Temple doll "The Voyages of Shirley Temple". His celebrated project "Flower Power" the flags of the world depicted in blossoms, (80 countries completed) was recognized internationally by such presidents as the late George H.W. Bush and the late President of Russia, Boris Yeltsin. A portion of the flag collection has been on display at the Anca Club at the United Nations New York City headquarters for a number of years..
Selected photographs are displayed and sold in the Windham Friends of Art & Photography Fine Arts Gallery, a non-profit, founded by the Satos in Windham, NewYork.
Funeral arrangements are under the direction of Decker Funeral Home, Windham, N,Y. A memorial service will be announced at a later date. In lieu of flowers the family suggests tax deductible memorial donations may be made to Windham Friends of Art & Photography, a 501 (c) (3), PO Box 787, Windham, NY 12496.
The Decker Funeral Home in Windham, NY serves the mountain top area with Care, Concern and Respect.

The funeral home is not only a business; it's a family, the Gulino family.