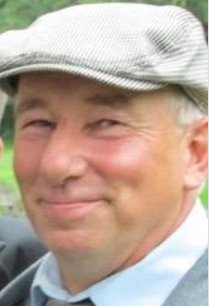 Share Your Memory of
Gary
Obituary of Gary Edsel Truesdell
Gary E. Truesdell, "Alfie" 62 of Lexington passed away unexpectedly on the mountain overlooking the family farm on April 12, 2020.
He was born on May 16th, 1957 in Catskill, New York to the parents of Herbert and Elnora Truesdell of Lexington.
He attended Grand Gorge Central School and graduated in 1975 with a high school diploma.
Gary dedicated his life to working on the family farm. He was a caring, loving, hardworking, honest and fun-loving guy who lived life to the fullest. He always had a furry companion by his side. You never knew what he was going to say but one thing you did know as that it was going to be something to make everyone laugh. He was a man that you could always count on. If you needed something, he would be right there to help in any way that he could. He was an avid outdoorsman, who loved to spend time with his family and friends. Some of the things that you could find him doing were hunting, fishing, four wheeling, ginseng hunting, and blackberry picking, to name a few. When he was younger, he enjoyed bowling and as he grew older, he found joy in playing cards with his friends and family. In the last five years of his life, he would spend as much time as he could with his grandchildren or hanging out with his friends at his cabin. His riches were not measured in money, but in the many ways he touched the hearts of so many people and for that, he will always be deeply missed.
Gary is survived by his wife Barbara Truesdell, children Sandra and Brian Knapp, Gary G. Truesdell and Sandra Martin, grandchildren Micah Truesdell, Varick Knapp, Liam Truesdell, siblings Alfred and Susan Truesdell, Marilyn and Thomas Soule, Barbara Richrath, Jeanne and Jeff Countermine, twin sister Gail Maynard, and several nieces and nephews.
Gary is predeceased by his parents Herbert and Elnora Truesdell, mother in-law Louise Richards, and nephew Micah Allen.
Family and friends are welcome to attend a modified viewing that will take place on Thursday, April 16th at the Decker Funeral Home in Windham from 5-7pm. Due to the current circumstances that are outside our control, we will make every attempt to ensure everyone's safety. It is recommended that if you plan on attending, that you wear some kind of facial covering. If you are unable to attend, you can view Gary by attending an online Zoom meeting on your computer (details follow).
Sandra Knapp is inviting you to a scheduled Zoom meeting.
Topic: Viewing of Gary Truesdell
Time: Apr 16, 2020 05:00 -7:00 PM Eastern Time (US and Canada)
Join Zoom Meeting
https://zoom.us/j/6743486821?pwd=eC9VYnlOcldZT1haditpYkxDQUgvdz09
Meeting ID: 674 348 6821
Password: 105141
If you would like to send a video or text message to the family, you can text it to (518) 522-1233 (Gary's cell phone) or email it to deadle8@yahoo.com (Sandra's E-mail).
A memorial service will be announced at a future date.
In lieu of flowers, please consider making a donation to the Lexington-Westkill United Methodist Church, PO Box 248, Prattsville, New York 12468.
Visitation
5:00 pm - 7:00 pm
Thursday, April 16, 2020
Decker Funeral Home
5312 Route 23 , P.O. Box 134
Windham, New York, United States
(518) 734-3535
The Decker Funeral Home in Windham, NY serves the mountain top area with Care, Concern and Respect.

The funeral home is not only a business; it's a family, the Gulino family.