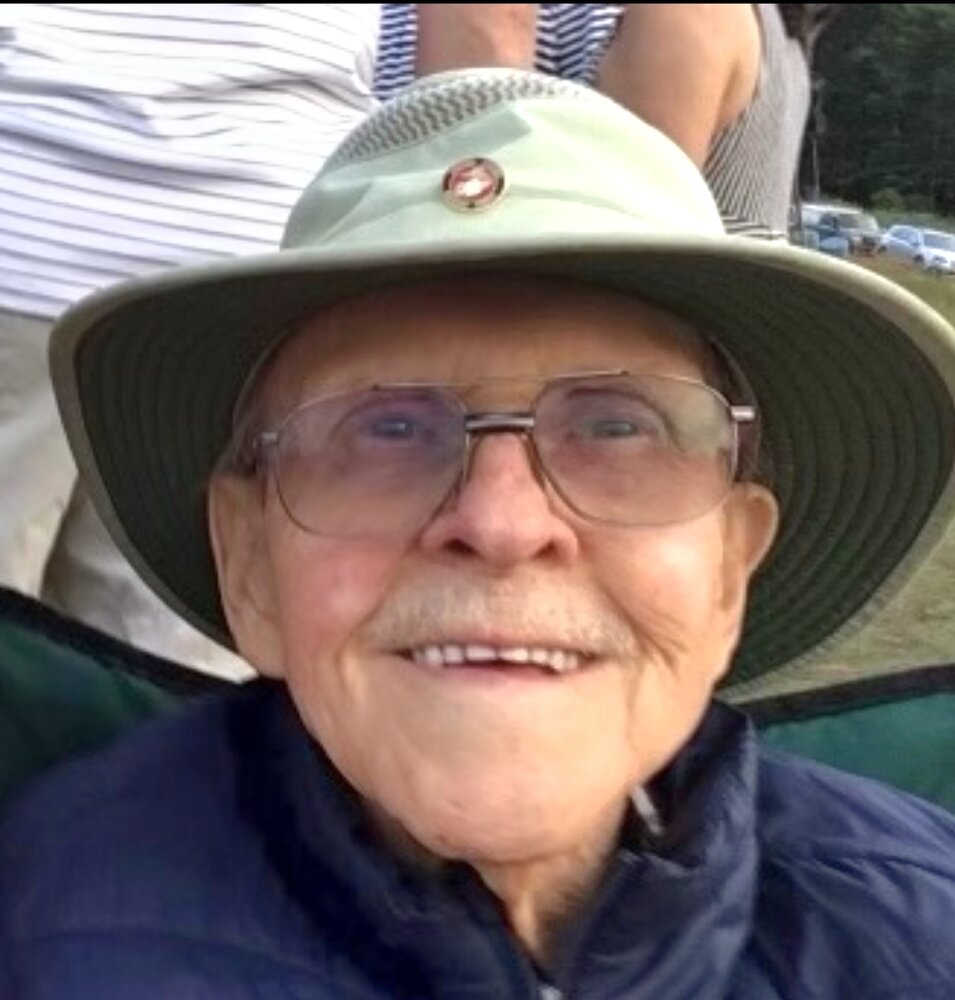 Share Your Memory of
Joseph
Obituary of Joseph G. Barry
Joseph G. Barry (JB) of Windham peacefully passed away on July 14, 2022 with his daughter Colleen by his side. Joe was born on February 24, 1933 in Melrose, NY. Where he grew up, graduated high school and joined the Marines, serving in Korea during the Korean War. After his honorable discharge he pursued his love of art becoming a Commercial Artist & Graphic Designer.
Joe was married to Mary C. Barry for 25 years and they have three children together. He is survived by his three children: Micheal Barry, Cathleen (David) Whalen, and Colleen (Bill) Shaw; grandchildren: Kirstin & Makenzie, Alexandra, Jared & Mitchell; great grandson Elliott.
He is preceded by his parents Henry and Marion Barry.
Throughout JB's long life he enjoyed his love of the outdoors. Spendings many trips with his children and grandchildren camping and earning the well given nickname of the " Fire Master"! He lived in Colorado for many years taking long trips with friends on his Honda Gold Wing touring motorcycle. JB took up skiing at the age of 65 joining the O.C. Ski club of Albany, often bragging about skiing 30 or 40 times a year! He continued skiing well into his 80's. On July 4, 2022 Joe celebrated 46 years of sobriety.
Joe was a kind soul loved by all who had the pleasure of knowing him. He will be truly missed.
Burial with Military Honors will be held at Gerald B.H. Solomon Saratoga National Cemetery.
Tuesday July 19, 2022 at 11:00am
The Decker Funeral Home in Windham, NY serves the mountain top area with Care, Concern and Respect.

The funeral home is not only a business; it's a family, the Gulino family.