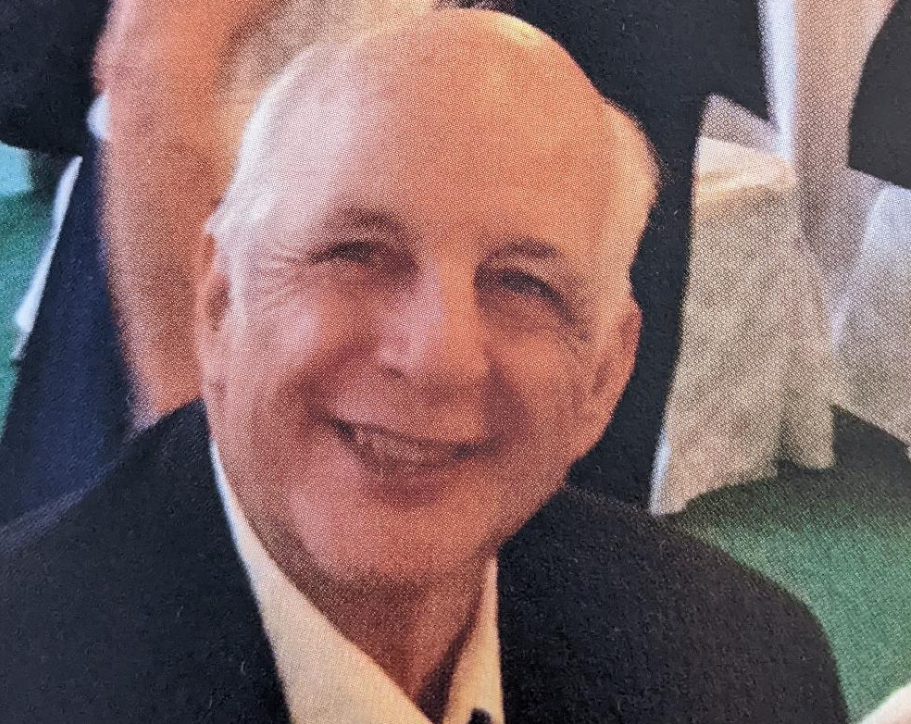 Share Your Memory of
Kenneth
Obituary of Kenneth Joseph Hudecek
Kenneth J Hudecek, 74, of Jewett said his final farewell to all of his friends and family on December 6. Kenny was born in Prattsville, NY, being in too much of a hurry to experience life to get to a hospital He attended WAJ, and then worked with his Dad as his chief helper. In 1975, he moved with his sister, Judy, to Marlboro, NY, working for Sunrise Ravioli. He moved back and forth, between home, and Judy's house, and when his nephews were born, he became their chief babysittter. He loved taking care of them and he was always with them when not working at Stanley Orchards. His Dad needed him at home, so he moved back to Jewett. He worked at Windham Ski Slope for many years, and in the summer mowed lawns for several people. When his parents could no longer drive his mower around, he had to give up that job. He felt so bad about "leaving the people in the lurch," he went to neighbors to ask if they would mow and keep an eye on his clients.
Ken was a member of Cub Scout Pack 79 in Plattekill, his position being Hall Monitor at Pack Meetings. He kept an eye on everyone who came in and out of the room, and made sure each boy was safe, many of them still refer to him as Uncle Kenny. When he came back to the Mountain Top, he continued his membership in the Jewett Fire Department which he loved. He was a member of WAJPL Golden Age Club and enjoyed going on trips where there was dancing involved. He was the first one on the dance floor. Whenever there was music, Ken would be singing and dancing. As his nephew so aptly said, he was the epitome of the saying, "Dance like there is no one watching."
Ken loved all sports, and rooted for all of the New York teams. A crowning moment of his life came when his nephew and his wife took him to see his favorite team, the Yankees, play. He Never stopped talking about that.
He was a friend to all, and followed the mantra, A stranger is a just friend you haven't met. Once he met you, he never forgot you.
Living next to the Post Office was perfect for him, as he got to be the official greeter of the town. For every holiday, he would start at the beginning of the week and wish everyone a happy one. His favorite was Fourth of July when he got to put on his fireman's uniform, and ride through Windham calling out to all he knew, and wishing everyone a Happy Fourth of July. His energetic spirit made everyone smile, and you just had to wave back at him whenever you saw him.
Ken is survived by his Mother, Rose, his brother, Marty and his wife Joan, sisters Janet Hudecek and Judith LoPresti. Nieces Karen Jenks and her husband, Tyler, Stacey Richardson, nephews Anthony LoPresti and his wife, Tricia, Jay and David LoPresti, Great nieces Chloe and Claire Jenks and Kelsey and Raury Richardson. Plus his cats JoJo and Pete (who Ken would tell you slept with him every night.)
He was predeceased by the two most important men in his life, his Dad. Martin Hudecek and his brother in law, John LoPresti, who we are pretty sure he is still pulling pranks on
A spring memorial service is being planned. Donations in his name may be sent to the Jewett Fire Department or to the Department of Human resources in Catskill for the Senior Angels or Home Delivered Meals.
The Decker Funeral Home in Windham, NY serves the mountain top area with Care, Concern and Respect.

The funeral home is not only a business; it's a family, the Gulino family.