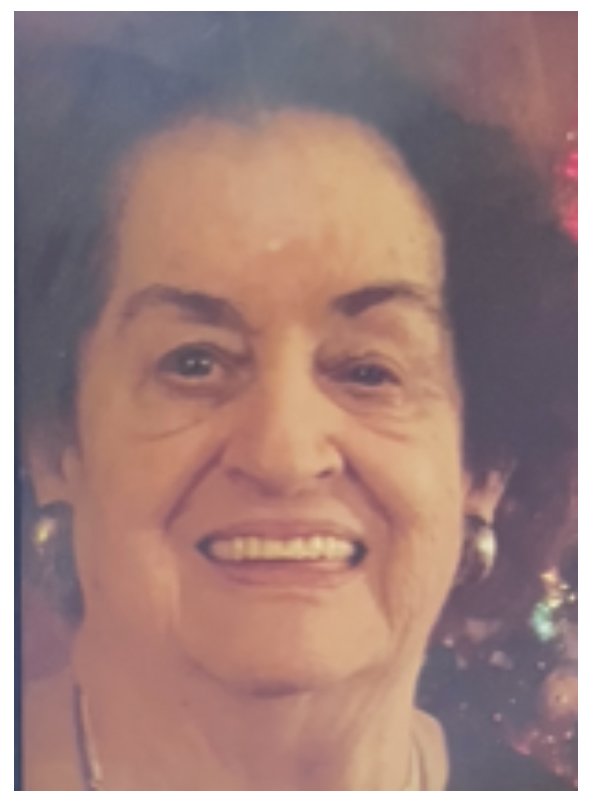 Share Your Memory of
Irene
Obituary of Irene Hunt
Irene Hunt Obituary
Irene Hunt, 86, gently passed into God's arms, June 19, 2021, at her home, in the loving presence of her daughters in Ashland, New York due to complications from heart and kidney failure. She was the wife of the late Robert Ward Hunt, who preceded her in death, February 25, 1987.
Irene was born in New York City on November 14, 1934, the youngest of three children to Jacob and Helen (Stupak)Markow. Her best friend throughout her life was Nadia Soltys who she had known from childhood.
As a young girl, Irene attended PS-15, PS-60 and Washington Irving High School in New York City. She also attended St. George's Ukrainian Catholic School and was a very active member of St. George's Ukrainian Catholic Church. She sang in the church's choir and was a member of the dance club where she learned many Ukrainian folk dances, as well as traditional ballroom dances like polkas. She sang in numerous operettas and musicals throughout her school years. She performed an operatic selection at Carnegie Hall in Manhattan. She was a very competitive athlete. She was Captain of her basketball team in high school and was an accomplished Ping Pong player. She participated in the NY City League of ping pong and rose to city Champion. Later, she graduated from business school and worked for the Navy in Brooklyn until she married.
Irene worked at the Thermostat Plant as a bookkeeper before beginning her career as the Business Official at the Windham-Ashland-Jewett Central School District in Windham, New York. After retiring from school, she worked part-time for the Town of Ashland, NY as their bookkeeper.
Irene was an avid reader, singer, and gardener. She loved to listen to music and could sing every word to various operas by heart. La bohème being her favorite. She had a most beautiful singing voice. She listened for hours to songs sung by Mario Lanza, Plácido Domingo, José Carreras and Luciano Pavarotti. She met and had the pleasure to be invited to have dinner with Mr. Pavarotti along with many guests several years ago.
Her greatest loves were her four daughters and their families whom she devoted her life. She enjoyed playing Canasta, Trivial Pursuit and Scrabble. She loved to draw and was very artistic. Her daughters spent hours playing with her exquisite paper dolls and clothes' collections she designed. She created several portraits that she gave to her children that will always be cherished by them.
Irene was a parishioner at St. Theresa of the Child Jesus Church in Windham, New York since 1960. She was the soloist for many weddings and was in the church choir along with her daughters for decades.
Irene was always a very independent woman who had a loving heart. She was generous to a fault and always showed respect and kindness to all she met and all who knew her.
Irene leaves a legacy of treasured memories to her four daughters and their families: Helene (Stewart) Grant, Patricia (Casey) Norris, Marcella (David) Smith and Kimberly (Charles) Winslow. Irene is also survived by her grandchildren and spouses, Richard (Heather) Dieffenbach, Christopher (Amy) Grant, Andrew (Michelle) Dieffenbach, Steven Grant, Sheila Smith, Alicia (Murry) Chelette, Kelly (Alfred) Jutsum, great-grandchildren, Flynn Diffenbach, Jenson Grant, Meredith Grant, Cameron Grant, Garrett Dieffenbach and Zoe Grant, her brother, Bohdan (Wanda)Markow, her sister-in-law, Marilyn (Nicholas) Markow, brother-in-law Walter (June) Hunt, sister-in-law, Lois (Kenneth) Hunt and several nephews and nieces.
Irene was predeceased by her parents, Jacob and Helen Markow, husband, Robert Ward Hunt, her brother Nicholas Markow and brother-in-law, Kenneth Hunt.
A private Funeral Mass was held at St. Theresa's Catholic Church in Windham, NY and burial at the Pleasant Valley Cemetery in Ashland, NY.
"The world changes from year to year, our lives from day to day, but the love and memory of you, shall never pass away."
-author unknown
Irene's family would like to graciously thank the Staff at WillCare and the Community Hospice Staff for their tremendous professionalism, compassion and hours spent to care for their precious loved one, Irene.
In lieu of flowers, donations may be made to St. Theresa's Church, Windham, New York.
The Decker Funeral Home in Windham, NY serves the mountain top area with Care, Concern and Respect.

The funeral home is not only a business; it's a family, the Gulino family.