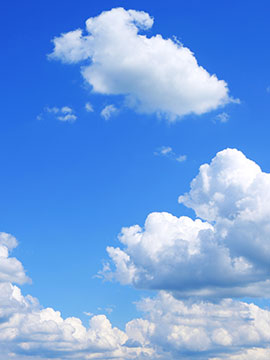 Share Your Memory of
Arthur
Obituary of Arthur J. Gribbins, Jr.
Arthur Joseph Gribbins Jr., born July 12, 1940 in Jamaica, Queens, passed away March 10, 2021 in Albany.
He was an avid athlete and sportsman, participating in and spectated all levels of sporting activities.
Growing up he played basketball on the playgrounds of New York Cityand was the only freshman in his school to make the Varsity Basketball team. During his sophomore year his family moved upstate, and Artie became a standout basketball player. He was the only unanimous all league player his senior year. He also played on the football, baseball, and track teams. Artie played basketball at SUNY New Paltz
Later on, he played on many town and work softball teams as well as basketball leagues in Kingston.
Artie passed on his love for sports and made sure the kids became NY Yankees fans like himself, even buying his wife, Bernie, a life size cut-out of Derek Jeter for the living room.
He helped start the Olive Athletic Association that saw the first organized little league baseball in the town of Olive.
Art's athleticism garnered a deep love for the outdoors and nature; whether it was hunting in the woods or casting off a boat in the water, he enjoyed partaking in nature's beauty.
Artie loved fishing, all kinds of fishing. He grew up fishing in the ocean off of Long Island and then became an avid fly fisherman in the Catskills. He then moved back to fishing the oceans. He loved being able to take his boat out on the ocean and fishing for sharks and giant tuna. He was like a kid at Christmas anytime he got something that had to do with fishing.
Artie had such a love for the outdoors that he bought a campground in Cherry Valley, NY. He and Bernie put on many family events and started many traditions for the families that stayed there.
Artie served in the army for three years, spending one of them in Korea. He was a radio operator that would listen to enemy transmissions and help decode them. One of his army partners later wrote a book, "The Code Breakers", a historical fiction account of what took place. Art also enjoyed being a member of the V.F.W. in Windham
Although he worked at IBM for 30yrs, he also did masonry work on many buildings around town, building fireplaces and foundations for many homes. He was The Town of Olive's Justice of the Peace from 1975-1979. After IBM he worked for Computer Associates in helping prepare the world for Y2K!
Art had many accomplishments in his 80 years and lived his life to the fullest extent he was able to. Wherever he was, whatever he was doing, he always had a joke or funny tale to tell. He had a love for ice cream that was definitely passed on to his children and grandkids. The bigger the serving the better. And if ice cream was on sale you could count on many cartons stocking the freezer.
Artie/dad had his favorite food and pastimes, but he also had a big heart and often played Santa for young children or families in need. One of the last things he shared was that if he won the lottery, he was going to buy acres of property so he could build a shelter and rescue all the stray animals.
Art leaves behind his present wife Bernadine with her children: Virginia (Thomas Vivona) Cook, Joseph (Nicole) Spanhake, and Anastasia (Alec Kellerhouse) Spanhake.
From his first marriage he leaves behind his children Kelley (Robert) Chaplain, Arthur (Mary) Gribbins, and Katherine (Eric) Houser.
He was beloved grandfather to Nicholas and Matthew Gribbins, Owen Vivona, and soon to be Madeline Ann Spanhake.
Art was predeceased by his father Arthur Joseph Sr. and his mother Rose, two sisters Lynne (Ed) Swenson and Eileen Bollenbach. He is survived by his brothers-in-law Walter Bollenbach, Terrance DuBois and sister-in-law Wendy Slater as well as his nieces and nephews whom he teasingly told his name was Uncle Ralph: Carl Jr (Jeanette, 1) Swenson, Susan (Paul, 1) Swenson-Gray, Julia (Kyle, 5) Berryann, Michael (Michelle, 4) Bollenbach, Rosetta Richardson (2), Tiffany Remley (1), Stacy Slater (2), Yvette (Rob Kehoe) Blain (2) and predeceased by Walter John Bollenbach (1). Uncle Ralph will be cherished by his 19 great nieces and nephews.
The viewing for Arthur J. Gribbins Jr. will be held at Decker's Funeral Home in Windham, NY on Tuesday, March 16th from 5pm-7pm. His burial will follow later in the spring, and a Celebration of Life will occur in July.
Calling Hours
5:00 pm - 7:00 pm
Tuesday, March 16, 2021
Decker Funeral Home
5312 Route 23 , P.O. Box 134
Windham, New York, United States
(518) 734-3535
Funeral Service
7:00 pm
Tuesday, March 16, 2021
Decker Funeral Home
5312 Route 23 , P.O. Box 134
Windham, New York, United States
(518) 734-3535
The Decker Funeral Home in Windham, NY serves the mountain top area with Care, Concern and Respect.

The funeral home is not only a business; it's a family, the Gulino family.