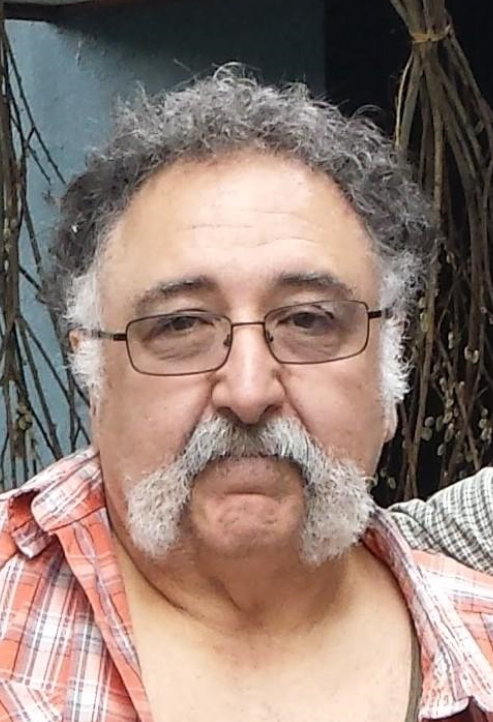 Share Your Memory of
John
Obituary of John Peter LoPresti, Jr.
John Peter LoPresti, 70, of Jewett and Plattekill, passed away on November 5, 2020,at the Golden Hill Home in Kingston. He fought for 9 years, to the day, trying to defeat the many illnesses he had.
John was born in Newburgh, NY to Giambattista and Mary Tralongo LoPresti. While in college in 1970, he met his other half, Judy, and they were married at St Theresa's in 1976. Together, they raised 3 sons. The door was always open, the only rule being, if you were there at mealtime, you had to sit at the table with the family. It wasn't unusual to see 10 sitting down to eat.
John was a Cub and Boy Scout leader, then later was district activities director for Rip Van Winkle Council. He taught many a scout how to cook. You never knew what was going to be served, as many tried to stump him bringing in bear, venison, rabbit, fish. At one Webelos Woods, a very picky eater was waiting for his meal. His father asked him what he was eating, the boy replied, " it doesn't matter, if Mr LoPresti cooked it, it's going to be delicious. " John's most prized accomplishment was being awarded the Bronze Pelican Religious Award from the diocese of New York.
When his sons graduated from scouts, the boys didn't dessert him, he just added all the boys to his family. John was known as " The Mister " to all who came to the house, and was often seen hanging out on the deck with a group of young men. None of them got married without bringing their intended for final approval.
In 2013, John retired from his job in inventory control to move to Jewett, and take care of his mother in law, Rose Hudecek. He took care of her, and Ken, for 6 months before Judy retired, getting to be known, on the Mt Top as Rose's son in law. For the next 6 months, he was Judy's husband. Once he started cooking and baking for the WAJPL GoldenAge Club, he became John, the best baker in the club. We had to hide his cakes and pies to be sure everyone got a taste.
Because of his love of cooking, John volunteered to cook at any event when needed. He made Irish Soda Bread for Windham ME Church, cooked for the Jewett Presbyterian Strawberry social, and helped The Ashland Church and Lula whenever needed. He always needed to be involved with cooking, and had to cook the corn for the Jewett Fire Department , where he was Vice President, as well as supervise the preparations.
John's favorite time of day was 3:30 when he drove Judy to " go jump in the lake", and he would sit on Bill Mead's porch watching and drinking Manhattans.
John is survived by his wife, Judith Hudecek, three sons, John II (Jay), Anthony and his wife, Tricia, and David. Also by his Mother in Law, Rose Hudecek, brother, Joe and sister, AnnaMarie. Added to the family are Brother in law, Ken and Marty and his wife, Joan Hudecek, sister in law, Janet and nieces and nephews. He had several great nieces and nephews, and really enjoyed the week that Marty's granddaughters came to visit. It would take him a week to set up the cellar as a shopping center for the girls.
Memorial service was held on November 10 at his favorite spot in Jewett, his vegetable garden.
For those who want to share memories of John, remember..the door is always open,
The Decker Funeral Home in Windham, NY serves the mountain top area with Care, Concern and Respect.

The funeral home is not only a business; it's a family, the Gulino family.