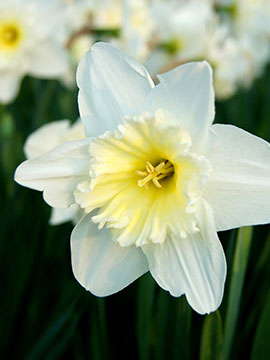 Obituary of Crystal A. Holdridge
On Friday, January 10, 2020, Crystal Ann Holdridge-Rogers, loving wife of Nina Rogers, released her soul to the heavens following her battle with pancreatic cancer. Crystal is the daughter of Lori (Barber) Holdridge (deceased) and David Holdridge; sister of Amy Holdridge-Cruz (Carlos) and Joshua Holdridge (Stephanie); granddaughter of Hervey (Sr., deceased) & Beverly Barber, Betty Holdridge, Willie (deceased) and Carolyn Burrows. Through her marriage to Nina, Crystal extended her family tree to parents Philip & Kim Rogers, and Kathleen Rogers; siblings Benjamin Rogers, Erin Richardson (Patrick), Stanley Chesebro (Lyndsai) and Cyndy Waters (Tom). Crystal is survived by many devoted, adoring, loving aunts, uncles, cousins, nieces and nephews, and a multitude of amazing friends who she considered in the fold as family. Born December 23rd, 1982, Crystal graduated from Windham-Ashland-Jewett Central School in Windham, NY in 2001. She then pursued a career in the healthcare industry, and was an accomplished, caring CNA, finishing her career of service to others at Baptist Health Nursing and Rehabilitation Center in Scotia, NY. Crystal and Nina had recently made a home in Scotia and celebrated many wonderful years together, albeit not nearly enough, but blessed to have shared such a deep devotion to one another to fill the hearts of all who know them and have been privileged to share in Crystal's light. She found joy in writing and would often get lost in the adventures of a great book. She enjoyed tinkering in her flower gardens and making everything around her beautiful and tingle with just the right amount of sparkle and bling – just like her! She was an amazing, thoughtful, caring, honest, loving woman. While she is welcomed by her loved ones as she moves on in her soul's next adventure, she has left her lovely mark on all who knew her and a warmth within our hearts to cherish the moments we had with her forever. Services will be held Tuesday, January 14th, 2020 from 2-6pm at Decker Funeral Home, 5312 NY-23, Windham, NY 12496. In her way of keeping things light when her soul wanted levity, Crystal had requested balloons for her memorial service. Donations in lieu of flowers can be made in Crystal's honor to Kitten Angels (http://kittenangels.org/) or Mohawk Hudson Humane Society (https://mohawkhumane.org/).
Calling Hours
2:00 pm - 6:00 pm
Tuesday, January 14, 2020
Decker Funeral Home
5312 Route 23 , P.O. Box 134
Windham, New York, United States
(518) 734-3535
The Decker Funeral Home in Windham, NY serves the mountain top area with Care, Concern and Respect.

The funeral home is not only a business; it's a family, the Gulino family.