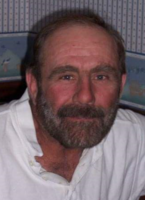 Edward L. Donnelly
Edward "Ed" Donnelly passed away in his hometown of Prattsville, NY on August 31, 2021 at the age of 65.
Ed was born in Queens, NY on August 10, 1956 to Edward and Frances Donnelly. Ed spent his early life in Queens, and moved to Windham, NY with his family where he graduated from Windham Ashland Jewett Central School.
After serving in the Coast Guard for four years, Ed moved back to Windham where he was a chimney sweep, volunteer firefighter, and EMT. Ed was also an accomplished bricklayer and stonemason, and was a member of the International Union of Bricklayers & Allied Craftworkers.
Ed loved history, reading the daily newspaper, doing crossword puzzles, watching Law & Order, tending his garden, and living in the Catskill Mountains.
Ed is survived by his four children: Brian, Matthew, Kelsey, and Frankie; his four grandchildren: Rhys, Seren, Teddy, and Davis; his mother; and his siblings: Mary, Fran, Jane, Peggy, and Daniel. He is predeceased by his father, and his two brothers, Bobby and Jamie.
Visiting hours are at Decker's Funeral Home from 5:00-7:00pm on Thursday, September 2. A funeral service is scheduled for 11:00am on Friday, September 3 at St. Theresa's Catholic Church in Windham, NY.
In lieu of flowers, please consider donating to the Pratt Museum General Fund: https://checkout.square.site/buy/P57M6ZKY2LVLA6GW4XFUXEBZ?fbclid=IwAR34yoFkm0roFnDh8eKS1dHrWCNFYcwPhiMs62Ki6ohAPlgzcii02ARlXNc