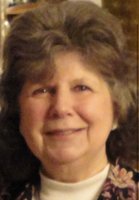 Thelma E. Nelson
Thelma Elaine Nelson, a long-time resident of Lexington NY went home to be with the Lord on Friday, April 23, 2021 at the age of 79. Thelma is survived by her husband, Maurice and daughters Cynthia, Nancy and Kathryn. She is also survived by her sister Lillian (Petter) and her brother Lloyd (JoAnne) and many loved relatives. She is preceded in death by her parents Ludvik and Lily Mathisen of Brooklyn NY.
Thelma and Maurice were married for 57 years, starting their lives together in Brooklyn NY and then moving to Lexington in the 70s to raise their girls.
Thelma was a member of the Sons of Norway Hudson Valley NY, member of the WAJPL Golden Age Club, and was in Music Ministries at the Lexington – West Kill United Methodist Church.
She was a loving daughter, wife, mother, sister, sister-in-law, cousin, aunt, niece and friend, always remembering and praying for everyone. She was loved by all. Thelma loved her church family and got so much joy out of playing the piano at church. Thelma's smile was radiant and she had a way of lighting up a room with her presence. Wherever she was there was happiness and laughter. She could be spontaneous at times, but was always planning and making lists. She had such a love of music, movies, theatre, books, road trips and going out to dinner with friends and family. Thelma also loved arts and crafts, especially working together with her husband on many stained-glassprojects and teaching stained-glass with Maurice at the WAJPL Golden Age Club for many years.
She will always be remembered for her love and devotion to her family and her everlasting love for her Lord and Savior, Jesus Christ.
In lieu of flowers, donations in memory of Thelma may be sent to Lexington – West Kill United Methodist Church, PO Box 189, Lexington NY 12452 or another charity of your choosing.