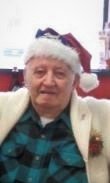 Charles Granson "Charlie" Slater
Charles (Charlie) Granson Slater, of Margaretville, NY, passed away on Monday, November 18th 2019.
Charlie was born on June 2nd 1934 in South Gilboa to Granson and Gertrude Slater and was the youngest of three sons. He loved to tell stories of the wonderful times he had hunting, fishing, and trying to keep up with his older brothers Truman and Howard.
Charlie was a dedicated employee of Rotron Inc in Woodstock, NY, retiring after 25 years; however, he was most proud of his time spent serving in the Marines during the Korean War. In his later years Charlie combined his military experience with his love of history, volunteering as a "Traveling Historian" speaking in many schools, nursing homes, and local festivals.
Charlie is survived by his daughter Julia Johnson (Kip), his son Josh Slater (Molly) and his amazing grandchildren Jessica, Joshua, Robbie, and Jake. He is also survived by his older brother Howard Slater.
Charlie was predeceased by his brother Truman Slater, his first wife Celia Myers Slater, his stepson Robert A. Fairbairn, and his second wife Geraldine Campbell Slater.
Charlie will be buried in the Fairlawn Cemetery in Prattsville, NY next to his wife and parents.