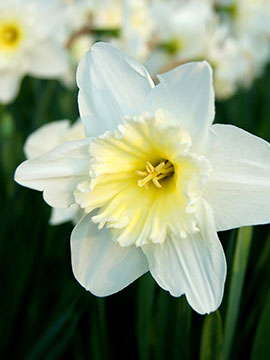 Obituary of Joy Depiro
Joy C.Depiro-Justus was a longtime resident of Westkill, New York. She entered into eternal rest on April 29th 2017 at St. Lukes Hospital in Newburgh NY after a brave battle with Cancer.
The daughter of the late Nunzio Testa and Rose Palladino, Joy was born on August 22nd 1938 in New York City.
Joy had a long and lucrative Career at Chase Manhattan Bank in New York City.
Joy was married to the love of her life John Justus for 44 years. They enjoyed living in what they called " God's Country" , Westkill NY and also enjoyed many winters at their condo in Daytona Beach Florida. They both loved being near the ocean,
Joy was pre-deceased by her husband John who passed away not even a year ago , on June 18th 2016.
Joy is survived by her brother , Walter Testa in Ormond Beach Florida, Her niece Christine Gabriel and her husband Selvin Gabriel and their 4 children , Chrissel, Tianna, Selvin the 3rd and Taylor of Newburgh NY. Her Niece Michelle Rutowski and husband Dan and daughter Caelyn of Daytona Beach. Her nephew Lucas Testa and wife Kim and their twin daughters Addison and Brooklyn of Georgia and a loving sister – in –law Norma Winkler of Ormond Beach Florida.
Joy was blessed with many friends in Westkill over the years and talked about them often and how much they helped her especially when John was sick .She was always grateful for her Westkill community.
While staying in Newburgh , Joy made a host of friends that became like family and helped her in her sickness. These friends include Destiny Depace and her mother Rose and father Mike. Matt ,Montana, Tyler, Cody and Mel who also assisted her in her battle with Cancer.
Joy loved her family and spending time with them. They were her pride and Joy and are grateful to have spent great times with her. She will be greatly missed.
Funeral Service
2:00 pm
Saturday, June 3, 2017
Decker Funeral Home
5312 RT 23
Windham, New York, United States

Get Directions
The Decker Funeral Home in Windham, NY serves the mountain top area with Care, Concern and Respect.

The funeral home is not only a business; it's a family, the Gulino family.